Student Opportunities
You are here
Home
› Student Opportunities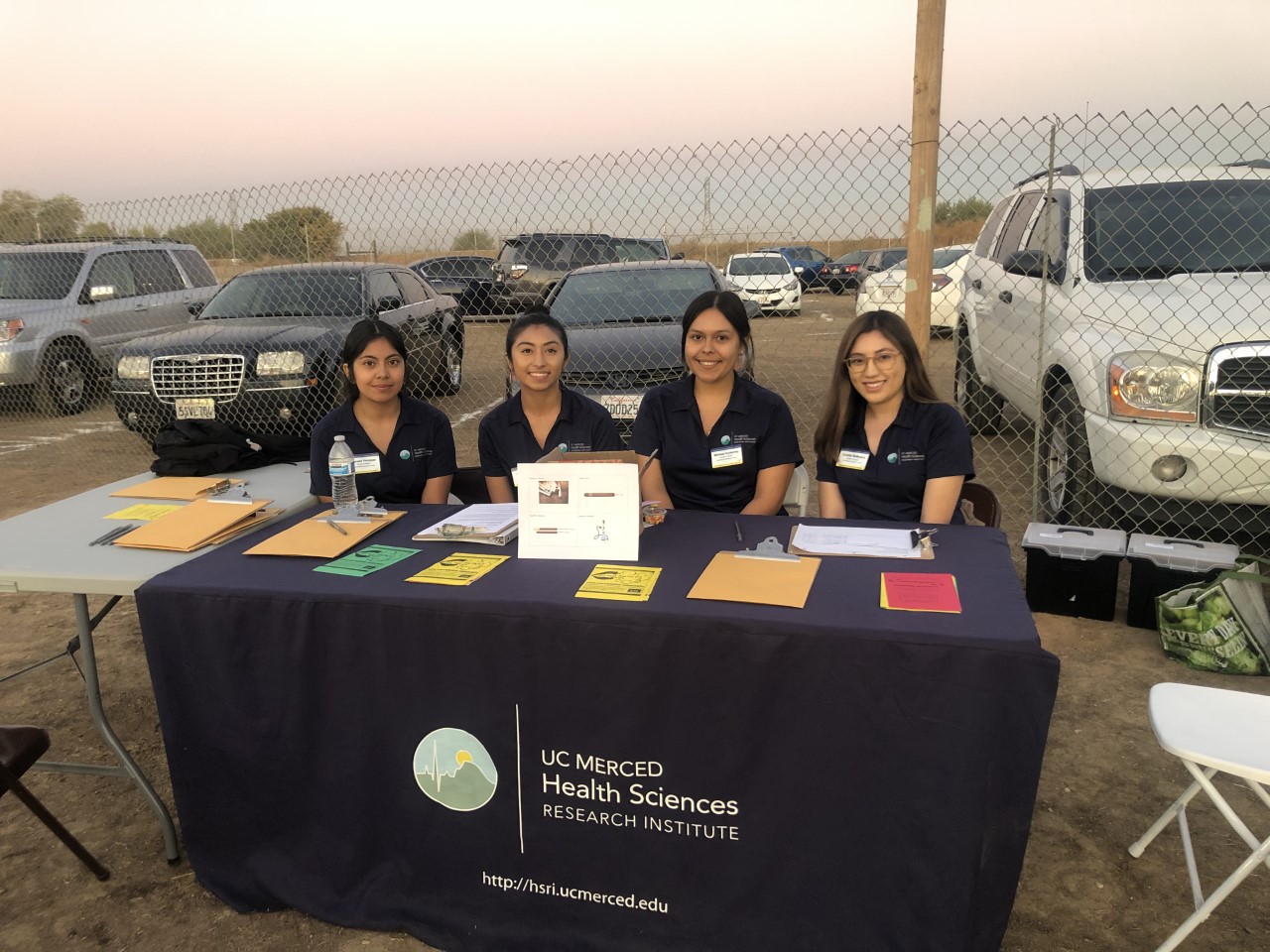 Undergraduate Research Assistant Opportunities
The UC Merced Health Sciences Research Institute (HSRI) seeks to coordinate and promote health and medical related research and teaching on campus and throughout the San Joaquin Valley. The primary aim of HSRI's Translational Research Center (TRC) is to help faculty and investigators conduct research that is relevant to the community, and to disseminate the results of this research back to the community.
TRC is seeking research assistants who are interested in gaining research experience in the health sciences, behavioral sciences, public health, and medical education. This is a unique opportunity for students to join a multidisciplinary team of faculty and researchers and assist in the development of health-related research and medical education initiatives.
Research assistants under the general supervision of a faculty member would be responsible for a variety of non-administrative tasks such as, but not limited to preparing resources, equipment, materials for research; and documenting results in support of the research activities. In addition, research assistants will work on a variety of outreach materials, presentations, and health promotion programs supporting the dissemination of research results to the community.
Typical Duties: Research assistants assist in the preparation and achievement of research goals which may include but are not limited to the following and/or other duties specific to the research objectives:
Research and collect data through library research, surveys, structured interviews, or other project-specific methodologies
Organize and report on the current status of research activities
Participate in group presentations of findings at community organizations and/or events, through health promotion outreach materials.
Compensation:
Research assistants will be compensated in the form of volunteer hours or course credit (Psy 195).
Application:
To be considered for the position, interested individuals please complete the following application here or at http://bit.ly/TRCResearch. Applications are received on rolling basis, qualified candidates will be contacted on our behalf and scheduled for an interview.
Contact Us:
Marisela Yepez

Research Project Manager

Dr. Linda D. Cameron

Professor and Director of Translational Research Center

Dr. Rosa Manzo

Research Scientist and Associate Director of Medical Education